Tactical Shooter World War 3 Brings the Battle to Tokyo with Exciting New Content
Wishlist Games and developer The Farm 51 have announced the release of "Operation Sunstorm," an action-packed update for the popular tactical first-person shooter World War 3. Available as a free download on PC, this update adds a ton of exciting new content, including new Japanese-themed maps, weapons, gear, and an all-new 20v20 game mode called FUBAR. With a new battle pass and a gameplay overview trailer, players can look forward to intense combat in the heart of Japan.
New Game Mode: FUBAR
The "Operation Sunstorm" update introduces a fresh take on Tactical Ops, focusing on infantry battles with limited vehicles available. Players will fight in thrilling 20v20 skirmishes to seize or defend six capture points. FUBAR is now a permanent addition to World War 3, featuring infantry trucks and a new revive mechanic, allowing players to keep their teammates in the fight even if they're down but not out.
Two New Japanese-Themed Maps
The update adds two new maps, Tokyo and Shibuya, set in Japan's capital city. Players will navigate open shopping strips, narrow alleyways, and side streets throughout Tokyo's urban landscape. In addition to day and night variants, these maps add to World War 3's ever-expanding warfront, where players engage in team-based battles on the ground, in tanks and vehicles, and by utilizing drones and tactical strikes.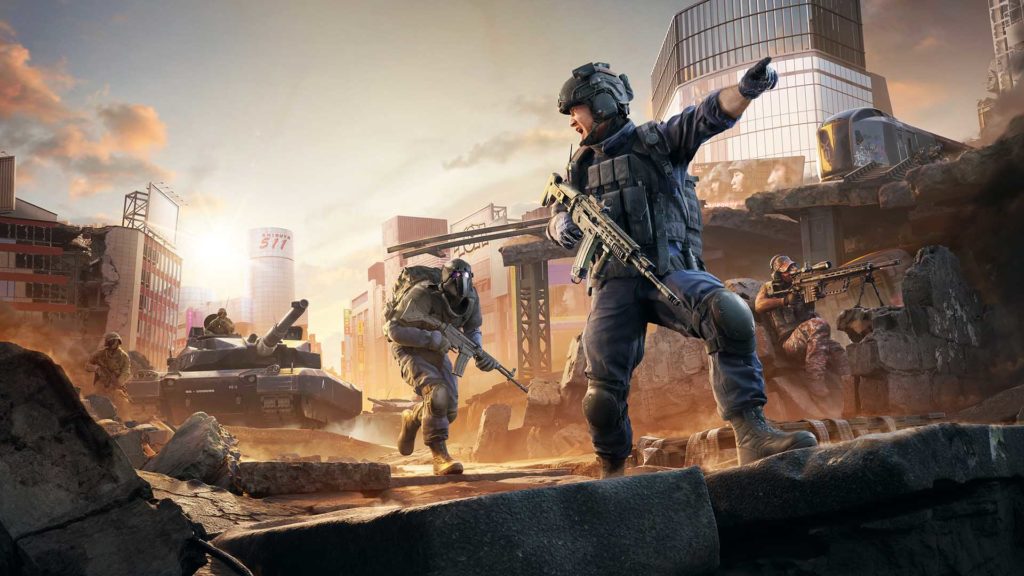 Upgraded Arsenal of Weapons and Strikes
"Operation Sunstorm" brings new weapons to the table, including the Type 89 assault rifle, the QBZ-191 assault rifle, the explosive PF3 rocket launcher, and the iconic Deagle handgun. New strikes such as the Type X main battle tank (MBT), the Type XVI tank destroyer, and the Bumblebee aerial drone are also available. All base weapons and strike blueprints can be unlocked for free via the Battle Pass, while additional configurations with exclusive decals are accessible through the Premium track.
New Operator Gear
The update also features new Operator Blueprints, including the JGSDF Rikujo Jietai, Special Boarding Unit, Japanese Resistance Fighter, and SBU Breacher uniforms. Players can gear up with these new uniforms to enhance their in-game experience and fully immerse themselves in the Tokyo battleground.
"Operation Sunstorm" promises to deliver an action-packed experience for World War 3 players as they battle it out in the vibrant and culturally rich setting of Tokyo, Japan. With new game modes, maps, weapons, and gear, there's no shortage of excitement and challenges for gamers to enjoy.