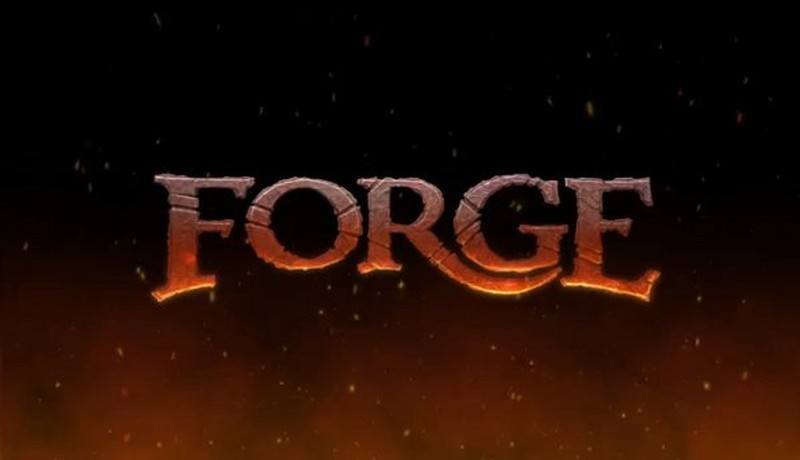 Dark Vale Games is set to release a multiplayer-only PC-exclusive named Forge on Dec. 4th for a mere $20 (USD), and that comes with a gift copy to give away. On Dec. 4th, Forge will hit Steam, Amazon.com, GamersGate, along with PlayForgeWar (the game's site). Forge is a third-person arena-style competitive fighter with many fantasy elements, including magic, spells, and unique classes. It has a focus around teamwork, skill, and strategic play.
In FORGE, a being called The Devourer has swallowed the great pantheon of gods.  The trapped gods turn great warriors into zealous adherents and drops them on a desolate world called 'Forge,' where a champion's death gives the immortals power.  Choosing one of five specialized classes, the player must battle head-to-head against others in order to free their god from the clutches of The Devourer.
Tom Alvis, COO/CTO of Dark Vale announced "Several months ago, we promised the PC gaming world a unique proposition: an incredible AAA-quality multiplayer fantasy game at an amazing indie price, and that's just what we've delivered. As players of some of the best multiplayer PC games ourselves, we understand that these titles are all about the community.  That's why we're offering the best of both worlds – a great price point and a free copy that purchasers can give to their guild or clan-mate or  anyone else they would like to have fighting by their side.  The more people we have playing FORGE, the more fun it will be.  We truly believe that and we're putting our money where our mouth is to prove it."
Here's the Gameplay Trailer:
Forge was created by Dark Vale Games using Unreal Engine 3. It was co-developed by SuperGenius (who helped design The Walking Dead) Digital Confectioners (who helped design The Ball, Rekoil, and Q.U.B.E.).