As anticipation builds ahead of the GDC in San Francisco, remote game development studio Bonsai Collective has given gamers a thrilling glimpse into the world of Luna Abyss. The brand new trailer, titled 'At the Heart of Luna Abyss,' debuted during The MIX Spring Showcase on Friday and delves into the enigmatic mimic moon that harbors a deep mystery within its core.
In a captivating 90 seconds, the trailer showcases the diverse and intricate environments that make up Luna Abyss. Players will experience lunar landscapes and the hidden secrets that emerge from its fractured depths. The game follows the story of a long-lost colony, leaving players to uncover the fate of the once-thriving city of Greymont while guided by an artificial prison guard named Aylin.
Benni Hill, Creative Director at Bonsai Collective, expressed the team's excitement in sharing more about this narrative-driven, bullet-hell FPS. Luna Abyss is set to challenge players with its alien terrain, cosmic horrors, and disturbing revelations. Players will need to master split-second decision-making, traversal abilities, and an arsenal of weapons to overcome the game's obstacles.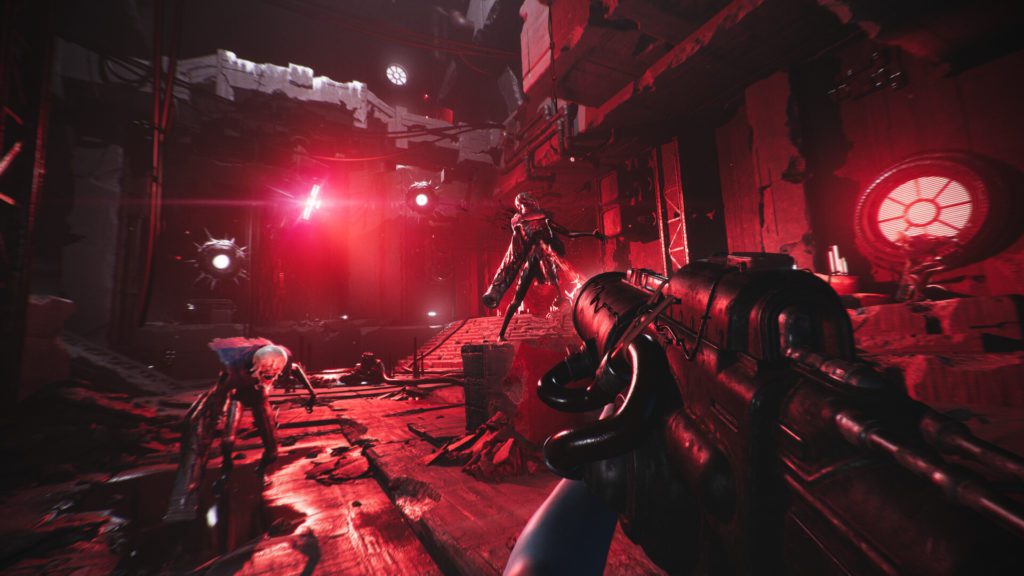 Luna Abyss will include the following features:
Buried Mystery:
Discover the secrets of the mimic moon and the hidden abyss
Encounter remnants of the fallen colony
Unveil your role in this fateful world
Explore the enigmas concealed within the abyss
Forsaken Chasms:
Navigate a brutalist alien megastructure with sprinting, jumping, and dashing
Delve into smooth first-person platforming
Journey through Luna and the abyss's depths
Bullet-Hell Combat:
Overcome lethal confrontations with tainted souls and warped cosmic horrors
Hone your weaponry skills
Execute rapid decisions in high-octane, explosive bullet-hell battles
Luna Abyss will be featured at the GDC Expo in San Francisco's Moscone Center on the Epic Games stand from March 22nd to 24th, 2023, with media bookings available. The game is developed by a passionate, inclusive team of 16 developers dedicated to creating a safe and supportive environment within the studio.
Don't miss the opportunity to explore the captivating world of Luna Abyss and uncover the enigmatic secrets hidden within its depths.